Three questions for: Bernhard Dietrich, Head of Environmental Issues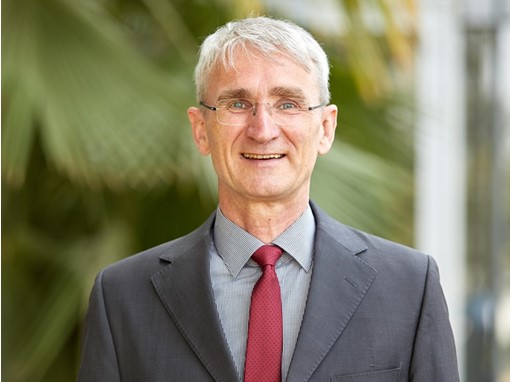 Bernhard Dietrich, the new head of environmental issues of the Lufthansa Group explains in this interview what Lufthansa Group and also customers can do to act more sustainably in terms of climate and environmental responsibility.
Many customers and employees are interested in waste reduction. How can we make our on-board product in particular even more environmentally friendly - keyword: plastics and the like?
As Lufthansa Group, we carry out numerous product adjustments in order to continuously reduce the amount of waste. Additionally, our "FlyGreener" initiative aims at minimizing on-board waste and increasing the recycling rate. This is a very good example of a multifunctional approach, because here you have to find the optimal balance between waste, weight, hygiene and customer experience, and many important areas are involved with product management, the cabin, the LSG Group and also the airports. Unfortunately, disposable packaging cannot be completely avoided until now - among other things for hygienic reasons. Last year, however, Lufthansa replaced several Economy Class disposable products with reusable components. And since May, plastic packaging for textiles are replaced with paper banderoles and bags in Business Class.
Why don't we use alternative aviation fuels currently?
There are two things that are currently inhibiting its use: Availability and price. Sustainable alternative aviation fuels are only available in small quantities and about twice to three times more expensive than conventional kerosene. It is desirable that more use be made of alternative fuels, so our political work will focus on creating appropriate ways of overcoming these barriers.
Since 2007, our customers have been able to voluntarily compensate the CO2 emissions caused by their flights. This is used by relatively few guests. What can we do here?
As an aviation group, we take climate protection very seriously and are therefore working to improve the product of voluntary compensation. By 2019 at the latest, our customers will be able to offset their CO2 emissions directly in their online bookings. The decisive factor is better positioning and thus increased visibility of the option in the booking process.
Contacts
Media Relations

Lufthansa Group

Germany

-
More From Newsroom
SUBSCRIBE TO RSS FEED
XML