Lufthansa is opening the doors of the Lufthansa Aviation Center to the public on May 5 for the "Lange Nacht der Museen" museum night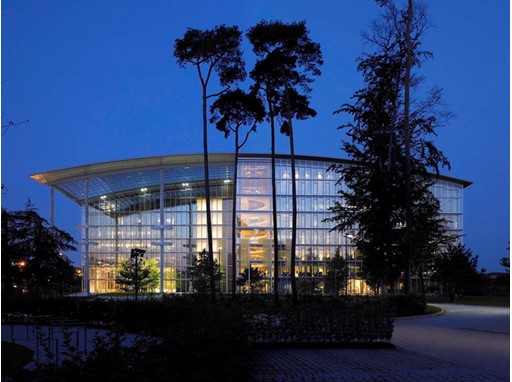 Special exhibition: The Crane Chronicles
Short tours through the Lufthansa Aviation Center
Chamber music by the Lufthansa orchestra's woodwind quintet 
Art books and historical items can be acquired in return for a donation to Lufthansa's aid organization "help alliance"
Lufthansa is taking part in Frankfurt's "Lange Nacht der Museen" museum night on May 5. The Lufthansa Aviation Center on Airportring in Frankfurt welcomes visitors with, among other things, a recently redesigned interactive special exhibition that takes a look back at the long tradition of the Lufthansa brand.
There will also be tours through the in-house exhibition of the Lufthansa Aviation Center. The building and its collection recently received the Corporate Art Award in Rome in November 2017.
The woodwind quintet of the Lufthansa orchestra will be performing every hour on the hour from 7 p.m. to 11 p.m. The orchestra was founded in 2011 and has grown to encompass over 65 active musicians from all areas of Lufthansa Group and a wide range of occupations.
In exchange for a donation to "help alliance", the aid organization of Lufthansa Group, visitors will also have the opportunity to acquire a variety of items in keeping with the theme of the evening – from airplane models to the art book "Kunst im LAC" ("Art in the LAC") and the volume "Im Zeichen des Kranichs" ("Under the sign of the crane"), a chronicle of the early years of the company's history.
Contacts
Media Relations

Lufthansa Group

Germany

-