Aircraft shopping for the Lufthansa Group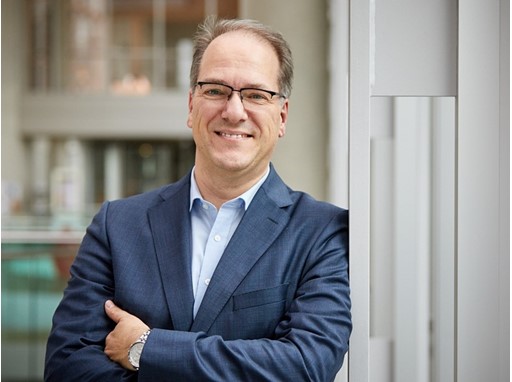 Last week, the Supervisory Board of Deutsche Lufthansa AG approved the order of up to 16 additional aircraft. Jörg Hennemann, Head of Commercial Fleet Management Lufthansa Group, explains in an interview the current aircraft order and the strategy behind it
Mr. Hennemann, aircraft purchasing sounds exciting. 
Jörg Hennemann: That's right. In fact, it's very exciting. After all, we are dealing here with the vast majority of Lufthansa Group investments and this directly affects the airlines' core business. But aircraft shopping is not as trivial as shopping in the internet. The purchase of aircraft is very complex and can take many months. Rather than the purchase process itself, this is what lies behind it. The specification is determined beforehand. In a nutshell, it's like configuring a car before you buy it.
But how do you know which aircraft we need and how many?
Before buying an aircraft and its specification, there is always the market or our fleet requirements, linked to the general question of how many aircraft we will actually need in the next 10 years. Once the aircraft is procured, it will remain with us for many years and must be managed commercially. In Commercial Fleet Management, we assume responsibility for these processes for the entire Lufthansa Group.
Do you have a personal favourite aircraft?
My favourite aircraft is the one that can be used flexibly by as many Group Airlines as possible. In my view, the future of the Lufthansa Group fleet must consist in reacting more quickly and flexibly to changing conditions, both opportunities and risks. To this end, we are setting the course in our fleet strategy.
What do you mean by that?
We see every day how volatile and complex the world is. If you plan the fleet well in advance, new guidelines must be set for orientation. For example, we are pushing ahead with standardization within the Lufthansa Group. But if you want to try to make exact predictions over extremely long periods of time, for example of traffic flows at country level, you would most likely be wrong.
What is the Lufthansa Group's future fleet strategy?
The fleet strategy of the future must create new framework conditions so that we can react more quickly and flexibly to changes and take even better advantage of the benefits of 'multi-hubbing'. The fleet strategy is thus clearly part of the Group strategy - consolidation, flexibilization and digitization. We have already achieved a great step, for example from 2019 all Airbus A320 will be delivered as standardized aircraft for the Lufthansa Group. The downtimes for cabin modifications for example when shifting from one group airline to another can thus be significantly reduced and the conversion costs at least halved. We have similar plans for long-haul aircraft. The cabin configuration of the new Boeing 777-9 is also based on standardization.
The Lufthansa Group currently has no less than 738 aircraft of all types and 192 aircraft on its order list. In total that would be more than 900 aircraft.
Unfortunately not really, because over the years aircraft will also be released, even though we added 100 aircraft last year alone. 36 old planes have left us, too. There is a lot of dynamism in the fleet, but certainly with a clear tendency towards fleet growth.
Among other things, the Supervisory Board gave the go-ahead this week for the order of two further Boeing 777-300ERs for SWISS and two Boeing 777 freighters. What are the criteria for such an order? Do the airlines get planes that scream "here" the loudest?
No, not at all. Various aspects are taken into account when purchasing aircraft, such as market and competitive developments, of course, our available budget and the performance of the Group airline. Clear priority must be given to what is often not an easy discussion.
Can you describe this in more detail?
SWISS has clearly demonstrated in recent years that it has been successful in the long term. We do well to invest our money where costs and quality offer the best conditions for profitable investments. The two Boeing 777-300ERs are clearly growth aircraft in order to exploit the market potential that we see in Switzerland.
Lufthansa Cargo is also reporting good results at present. It has been confirmed that more economical aircraft have a clearly positive effect on economic efficiency. With the two Boeing 777 freighters we want to continue investing in newer technology and replace older MD11Fs.
Lufthansa has once again ordered the Airbus A320ceo, i.e. the A320 with conventional technology. Why is that?
We have numerous deliveries of A320neos ahead of us in the coming years - next year 23 aircraft of this type are to join the Lufthansa Group. Unfortunately, the deliveries of A320neo have changed frequently in the past. We are therefore planning to operate the A320ceos we have now ordered before the end of this year, giving us greater flexibility in the future.
Contacts
Media Relations

Lufthansa Group

Germany

-

Anja Lindenstein

Deutsche Lufthansa AG

Germany

-