"It is also about cultural change in the company"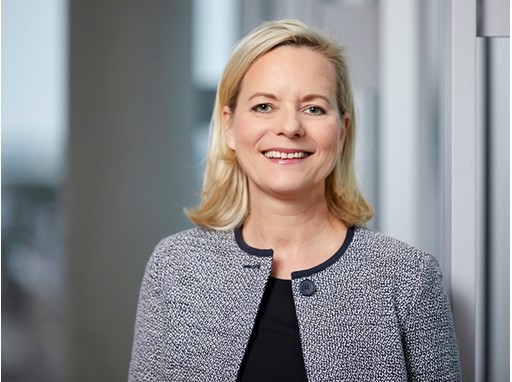 Why are there not more women in management positions and what is Lufthansa Group doing about that? Simone Marshall, Project Manager "Women in management positions", has some answers.
Mrs. Marshall, women's advancement has been discussed for years, but the proportion of women in management positions has not changed. What are the reasons?
Women who start a family are not as actively supported by society in pursuing their professional goals in Germany as they are in France or Scandinavian countries, for example. In addition, the discussion about male and female leadership makes the emancipation process more difficult. Women are primarily associated with characteristics such as emphatic, socially competent and able to work in a team. But they are also assertive, decisive and risk-oriented - elements that are directly linked to leadership - and also to male strengths.
You have been instructed to change this situation and to significantly increase the proportion of women in management positions at Lufthansa Group...
In addition to the cockpit, increasing the proportion of women in management positions is an important goal of the Lufthansa Group. In order to be successful in the future, we must and intend to make even better use of the existing potential. As early as 2011, Lufthansa and other large German companies have set voluntary target quotas to increase the proportion of women in management. By 2021, it is to be increased to 18 percent at first management level and to 24 percent at second management level.
What concrete measures have you taken to achieve these goals?
We are preparing our best female junior executives for their future management role through our so called GoAhead program: Twelve days of program are available for participants to familiarize themselves with career planning, profile sharpening and self-marketing. A mentoring rounds off the one-year curriculum. At the same time, we are also launching a Group-wide women's network this summer, which will also create an internal job market for the placement of talented women.
Contacts
Media Relations

Lufthansa Group

Germany

-