Closer to the World. Closer to its People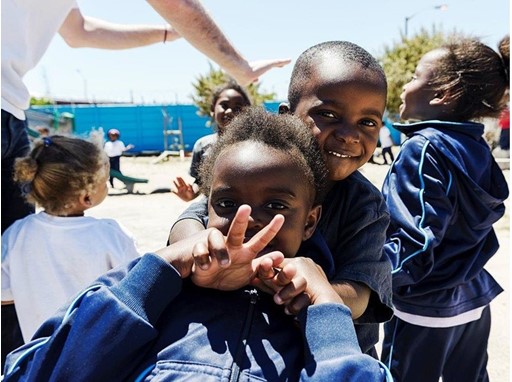 help alliance is making targeted investments in projects, which enable in particular disadvantaged children and young people to access schools and training facilities. An overview
For help alliance, education is one of the key components of a self-determined life. For this reason, the charity of the Lufthansa Group making targeted investments in around 30 projects worldwide, which enable in particular disadvantaged children and young people to access schools and training facilities. All projects are oriented towards the strict standards of the UN Convention on the Rights of the Child and the long-term goals of the UN for 2030.
Almost all those responsible for the projects are Group employees. They take direct responsibility and contribute their dedication, networks and skills to the projects. As such, they also represent the interface to local organizations working with help alliance. The cooperation partners have a wide range of experience in the area of development cooperation, are familiar with the local conditions and in particular, understand the needs of the locals.
Both ensure that donations arrive and are used where they are most urgently needed.
The commitment of the employees is the foundation of the successful work of help alliance over the past 17 years. They are the ones who make help alliance approachable, authentic and unique, in accordance with the motto: "Closer to the World. Closer to its People."
In the image gallery, you will find a brief overview of some projects that are currently being supported. You can find all project on our website www.helpalliance.org​
Contacts
Media Relations

Lufthansa Group

Germany

-
More From Images & Videos
SUBSCRIBE TO RSS FEED
XML