New Satellite Terminal Redefines Standards for Quality, Comfort and Convenience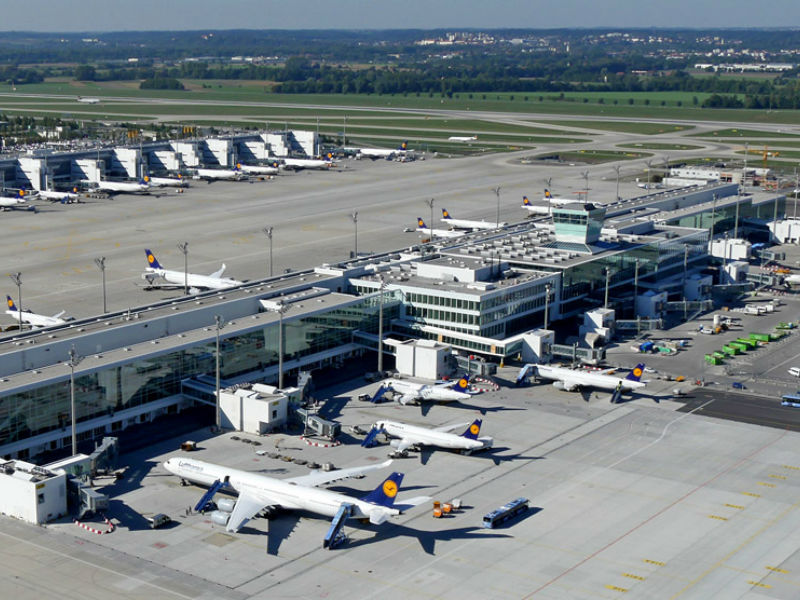 Another chapter in the history of Munich Airport will begin on April 26, 2016: with the launch of the new satellite terminal – Germany's first midfield terminal – Europe's only five-star airport is again setting new standards for excellent service, passenger comfort and sustainability. The satellite terminal is also a continuation of the successful joint venture between Munich Airport and Lufthansa. As in Terminal 2, the partners have joined forces to design, build and finance the new passenger handling facility on a 60:40 basis. The Munich architectural firm Koch + Partner was selected for the design and general planning.
The new facility will give Munich Airport 27 new gate positions where passengers can board aircraft directly without bus transportation. With the new satellite facility, the capacity of Terminal 2, which is used by Lufthansa and its Star Alliance partners, will be increased by 11 million to 36 million passengers per year. As one of the world's most advanced passenger facilities, the satellite terminal will offer passengers pleasant surroundings with a wide range of shopping and dining options in attractive and spacious areas flooded with natural light. Passengers will also have five new Lufthansa lounges to choose from.
The satellite has no direct landside transportation links. Check-in will take place in Terminal 2. Passengers will then undergo passport screening and hand baggage checks before boarding the airport's own underground transport system that will take them to the satellite terminal in barely a minute. Here they will experience the same high standards of quality they have come to expect in Terminal 2. Of course they will have free access to the airport-wide Wi-Fi network, and can plug their devices into USB and power outlets in the waiting areas.
Awaiting passengers in the satellite terminal is an entirely new dining and shopping experience, with 15 retail areas, seven restaurants and cafes and three duty free zones in a spacious, 7,000 square meter setting. The architecture, the shopping options and the wide variety of foods and drinks available reflect the Bavarian lifestyle and Munich's unique character. The satellite also features plenty of services to meet the needs and desires of the modern traveller, including quiet areas with reclining chairs, play areas for children, changing tables in the men's and women's washrooms, and four showers. All services are situated at the center of the new building for quick and convenient access by customers. From here the five new Lufthansa lounges are just steps away. With an area of 4,000 square meters, this nearly doubles the total area of the Terminal 2 lounge facilities. The new concept features a roof terrace, panoramic windows and a bar overlooking the airport apron.
Contacts
Media Relations

Lufthansa Group

Germany

-
More From Flight Operation
SUBSCRIBE TO RSS FEED
XML