Surfing above the clouds: Lufthansa and Austrian Airlines going online on short haul and mid-range flights too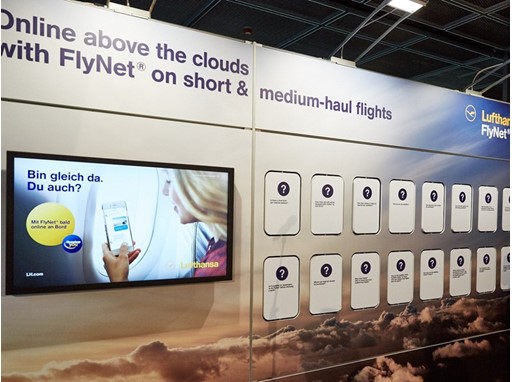 Internet access also on inner-European routes
Lufthansa and Austrian Airlines starting next phase of testing to include free service to passengers
Product launch in the first quarter, initially on 10 Airbus aircraft from the A320 family
Three service packages available in future, priced at EUR 3, EUR 7 and EUR 12.
2017, the year of Digitization
Digitalization has not only changed our way of living and our private consumption habits, it has also been a formative force in strategic development and in the design of business processes for a long time now.
This also applies to the airline industry, where digital options are changing the range of products and services offered. This trend leads to disruptive innovation and opens up an entire universe of possibilities, inviting us to look at existing structures in a new light, and enabling us to break new ground – with a view to the customer experience, but also in our business areas.
Contacts
Media Relations

Lufthansa Group

Germany

-