Dr. Bettina Volkens
Member of the Executive Board & Chief Officer Corporate Human Resources and Legal Affairs, until 31.12.2019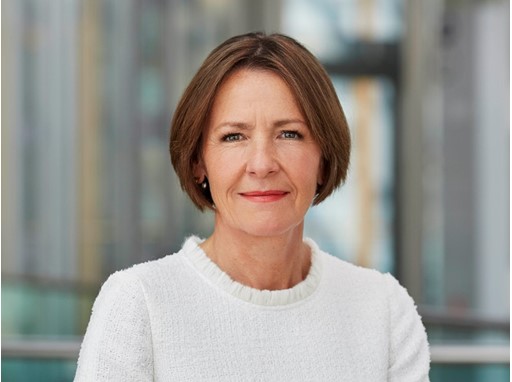 Dr. Bettina Volkens, who was born on 15 June 1963 is a member of the Executive Board and Head of HR & Legal Affairs at Deutsche Lufthansa AG since 1 July 2013.
The holder of a doctorate in law, Dr. Volkens embarked on her professional career in 1994, serving initially as a Scientific Assistant at the German Federal Ministry for the Environment, Nature Conservation & Nuclear Safety in Berlin. She began working as an attorney at a legal practice the following year.
In 1997 Dr. Volkens became a corporate lawyer within the Central Legal Affairs unit of Deutsche Bahn AG in Berlin. From 2000 to 2003 she led Deutsche Bahn's "Mandantenteam Recht" and the office of its Passenger Traffic Executive Board in Frankfurt. In 2003 she was appointed to Regional Management NorthEast, Personnel, DB Regio AG, Potsdam; and she was then entrusted with the leadership of Deutsche Bahn's "Fit for the Future" personnel management development project, for which she returned to head office in Berlin.
In 2006 Dr. Volkens was appointed to the Deutsche Bahn Management Board as HR Director, DB Regio AG. She performed these duties in parallel to her function as Head of Personnel, Passenger Traffic for DB Mobility Logistics AG. And in 2011 she was appointed Head of Group HR Development & Group Management Staff for DB Mobility Logistics AG.
Dr. Volkens joined Deutsche Lufthansa AG in August 2012
Dr. Volkens joined Deutsche Lufthansa AG in August 2012, initially as Head of Group Management Staff, before moving to become Head of Group Human Resources in January 2013. In addition to her Deutsche Lufthansa AG Executive Board duties, Dr. Volkens also served as a member of the Lufthansa German Airlines Executive Board with responsibility for HR & Decentralized Stations from 1 May 2014 to 31 December 2015.
Dr. Volkens is married, has two children and is a German citizen.
Frankfurt, 14 March 2019
Contacts
Media Relations

Lufthansa Group

Germany

-
More From Biographies
SUBSCRIBE TO RSS FEED
XML